Home
»
Earn
»
Be Your Own Boss
»
Step 3 - Make a Plan
step 3—Make a Plan
We've included this simple checklist to get you started on the road to being your own boss. Here are just some of the things you may need to do to get your business off the ground: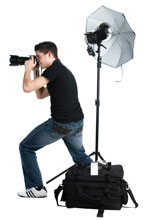 Research your business idea.
Write a business plan.
Get any required business licenses or permits.
Buy any required business insurance.
Get tax information.
Click here for the entire list.
Play it Safe
Every business is different, and you may not have to accomplish everything on the above list to get yours off the ground. Remember, laws vary by state and business type, so check with your local authorities to make sure you have all the correct licenses and permits to get started.